Check out how the whole night went down! Watch videos of members of William's bands and a debut drumming performance!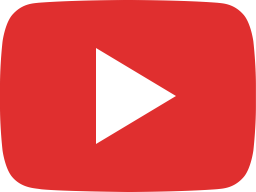 Death by Overkill @ ASPJ 2022 - Miley Cyrus & Loverboy Covers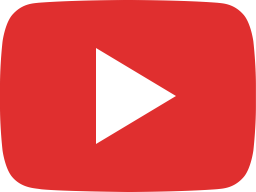 Your Love is Driving Me Crazy (COVER) Sammy Hagar - Will Style ASPJ 2022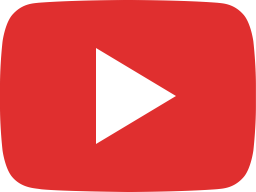 Breathe Again - Pop Evil (Cover) Feat: THE ADARNA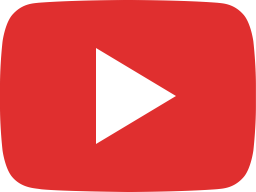 ASPJ 2022 - Malibu - Hole (Cover)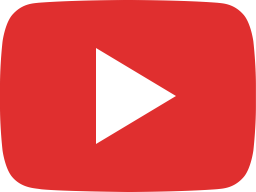 ASPJ 2022 -Garbage - Paranoid (COVER)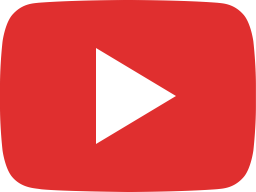 ASPJ 2022 - Baby Come Back (Cover) Feat: Furniture Girls & Will Moore Band

Well, I had a blast at the 19th Annual All-Star Porn Jam 2022!!  The lineup was incredible!  If you're not in-the-know...it's an annual fundraiser held at Seattle's oldest saloon, The Central Saloon.   Hundreds of Seattle bands get together and swap members for charity to play covers that not only rooock but help out PAWS (helping out fuzzy friends) & NW Harvest (helping families in need.)  It has become known to some of us reoccurring members as the "musician's company Christmas Party."
It's probably one of my favorite things about Seattle.  Coming from Los Angeles, we didn't have much of a music scene.  Everyone felt very separated and not much collaboration or comradery in the LA Scene.   When I was first introduced to ASPJ in 2008 (later performing in 2009,) my band at the time, Veritas, all participated and man we were hooked!  It feels great to catch up with all the band members performing and see how their passions have been developing.   This year proved particularly difficult because the last 2 years were canceled due to COVID and we were all nervous about how it would go...  it was awesome 🙂
So what's up with the Porn?  A fine question.  I like to think that this is your porn-star team... you're not supposed to make a band with them because that dude is a bad-ass guitar player but he's friggin' nuts!  So for one night only.  We make Porn Jam babies. #PornJamBabies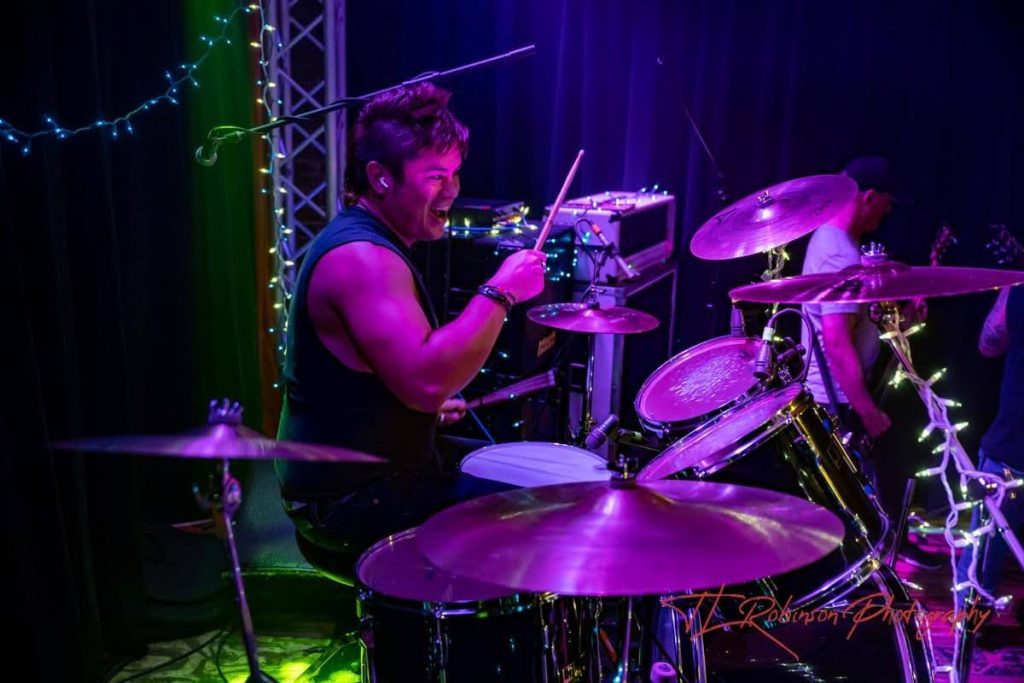 This year I got to really push myself.  One of the great things these events offer is a chance to do other bands' songs that perhaps don't fit your normal instrument or project.   You can see from the video that I was popping around a lot on different instruments.  This actually was my first time playing drums in front of people! Only threw one stick. Whew.  As you can see...I was jacked!  Wipe that smile off your face, William!  Rock is serious!
Another reason I have a great love for this event is that I feel I am obligated to invite new blood in.  I want others to be as excited about this as I am.  Some of the people performing were even my students from WVS!
This year I was proud to invite new bloods and first-time Porn Jammers:
My bandmate's from The Adarna, Jake Lord on 8-string guitar (yikes) & Oliver Spencer on bass as well as Devon from Devilry & Revolution Red on vocals.  I finally tracked down the OTHER Will Moore in Seattle and asked him to play bass on a song for me.
FUN LITTLE TIDBIT:  StayC from Death by Overkill was the first person to let me play bass on one of her songs for ASPJ.  I had such a great time doing it that we broke the rules and created the band, Death by Overkill, from fellow Porn-Jammers Jake Jovanovich & Elliott Nutt.   
Finally, the greatest compliment I could've hoped for happened when some friends and musicians asked if they could cover The Adarna's "Sugar" song at ASPJ.  I know the singer was getting over a cold, but I was very honored to see them pumping up the crowd and giving me a chance to watch my OWN song unfold!  What an experience! Loved it!