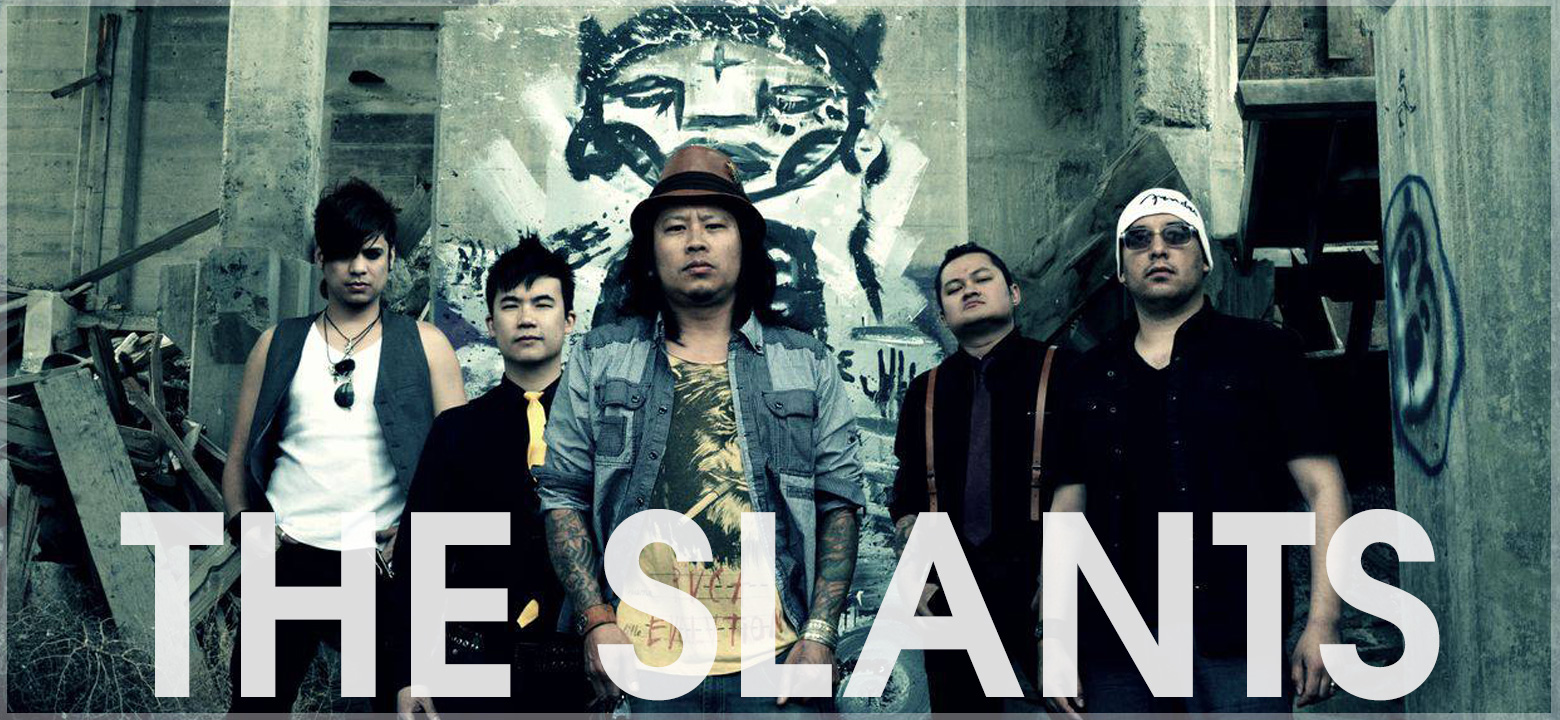 I first met The Slants while on tour with Veritas.  Thaiphoon, from Veritas, had been chatting with them online via Myspace (yikes!) and arranged for us to join them at Dante's in Portland on the leg of our tour on May 23, 2009.  This was our first tour for Veritas and we were excited to play with a nationally touring act.  In a word, they were "amazing" live.  They have fantastic energy and really catchy bombastic songs.  I loved them instantly!
Over the years Thaiphoon stayed in touch with The Slants and Veritas played with them again in Washington.   In early 2010, I left Veritas, and shortly after that the rest of Veritas disbanded.   Seamlessly enough, The Slants were on the hunt for a new keyboardist & rhythm guitarist.  They had been speaking with Thai and even though he was primarily a bassist, they recognized that he was a talented seasoned musician and asked him to join the Portland-based band.
In 2012, The Slants asked me to audition for a spot as their lead guitarist.  Though I was already active with The Adarna, this offered a chance for me to utilize playing the guitar primarily which was a new idea for me.  During that time I was asked to step in as lead vocalist for multiple shows until The Slants found a new frontman.  I was offered a chance to be The Slants frontman but I was worried about over-taxing my voice with both The Adarna and The Slants.  Being in The Slants particularly flexed my musical skill ability because we didn't practice together. Whaaaat?  Members were expected to "do their homework" and record from their own areas.  Oftentimes, we'd fly out for performances and check our homework in front of crowds.  This was a very new idea for me but I came to really enjoy it! 
Another thing that was unique about being in this band was this became my first introduction to performing at conventions.  I knew of comic conventions but an all-Asian-American band playing at anime conventions was a whole new level!   Through the anime conventions, we developed a very strong fan base throughout the country and became one of the most booked guests for anime conventions.  I personally have always found playing in venues, bars, and festivals that there was a certain level of "playing it cool" that came with most crowds in these venues.  So it became my job to work extra hard to help the audience cut loose.    However, anime convention attendees were mostly into geek fandom and we were likely the first band they'd ever seen.  Their energy and passion for music and connection was completely infectious and I learned a ton from the "con kids."
The Slants became something of fame when took went to the Supreme Court in a legal battle with the Patent and Trademark Office over the usage of the name "The Slants."  The Slants won their case and were featured on news outlets like NPR, Conan, The Daily Show, BBC to name a few.  I stayed with the band until 2015 as an active member for a number of the group's national tours and appeared in several music videos.  I stayed friends with the group through their evolution later appearing on their Christmas 2020  Ramones' Cover of "I Don't Want to Fight Tonight." In more recent news, I will be appearing on the upcoming 2023 album songs "Family" and "The Band Plays On."
You can read more from The Slants website