William is a military brat of Filipino-Scottish descent, who grew up moving around the world every 1­-3 years and it "just kinda stuck" with him. Not often do people feel right at home on the road but touring is in William's blood.  After completing a performing arts degree from Middlesex University in London, William, set out to LA to pursue music and acting (he was 20 at this time). His work ethic quickly made him successful at finding a commercial and film agent in his first few months in LA. It wasn't soon after that he landed his first major motion picture on "Mr. and Mrs. Smith" with Brad Pitt and Angelina Jolie. It was shortly after this that William began to pursue music full-time.
In 2008, William relocated to Seattle with his band at the time (Veritas) to further dive into embracing his passion for music and touring.  This was a real building time for William to cut his teeth in the industry.  The group was relentless in its efforts to be seen with multiple National Tours, and performances at the legendary Whisky a go go, Viper Room in Hollywood leading to a CMJ performance in NYC.
After the dissolution of Veritas, in 2010,  William created the international touring Jet City Rock band - The Adarna.  The band saw success appearing at large rock festivals like Rocklahoma, Music Fights Back, Bratfest, IAM Fest stateside as they toured in their bus they built, Wendy. Internationally they would tour with Hinder, Saving Abel as well as perform for the US Troops stationed in the Middle East as part of their Project Gratitude Tour.   In 2023, The Adarna will be releasing their 4th album followed by a new focus on releasing singles.
2 years after creating The Adarna, in 2012, William also seized an opportunity to join the Portland­-based "Chinatown Dance Rock" band, The Slants, as their lead guitarist. The Slants gained notoriety in the press due to their battle with the Trademark Office over the usage of "Slants."  The band won their case at the Supreme Court appearing on hundreds of media outlets including Conan, NPR, CNN, Time, and BBC to name a few.
In 2018, William joined the "Eldercore" supergroup Death by Overkill as their bassist which included members from other active Seattle bands: Furniture Girls, The Highsteppers, Van Eps, Hellbot, Tokyoidaho, and Voyagerone. Despite just trying to have a good time playing bass the group actually shared stages with hall-of-fame acts like The Kingsmen, Ventures, Jr. Cadillac, Heart, Merilee Rush, The Fabulous Wailers, and The Sonics.
William began his start with engineer recordings with DBO recently releasing singles "Cucumber Ranch" and "Muffin Fluff" off of the group's upcoming album, "Hold My Legs."
As a multi-instrumentalist, William was hungry to focus on "just singing" in a group.  In late 2022, William was offered to join his first cover group, Cinematic, which will debuting in 2023.
William lives in Seattle and also teaches voice lessons as a music mentor & producer when he's not performing.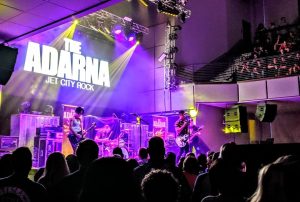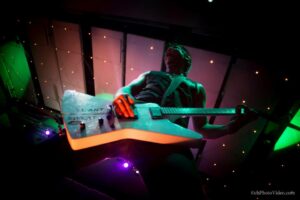 Performing in Nashville at MTAC with The Slants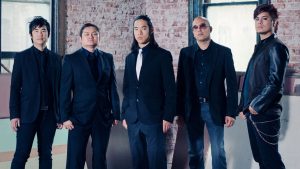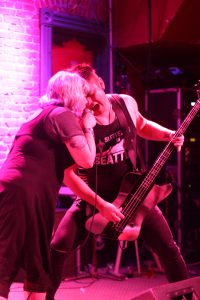 ENDORSED:
Gibson/Epiphone Artist
InTune Guitar Picks
William's Spotify Playlists